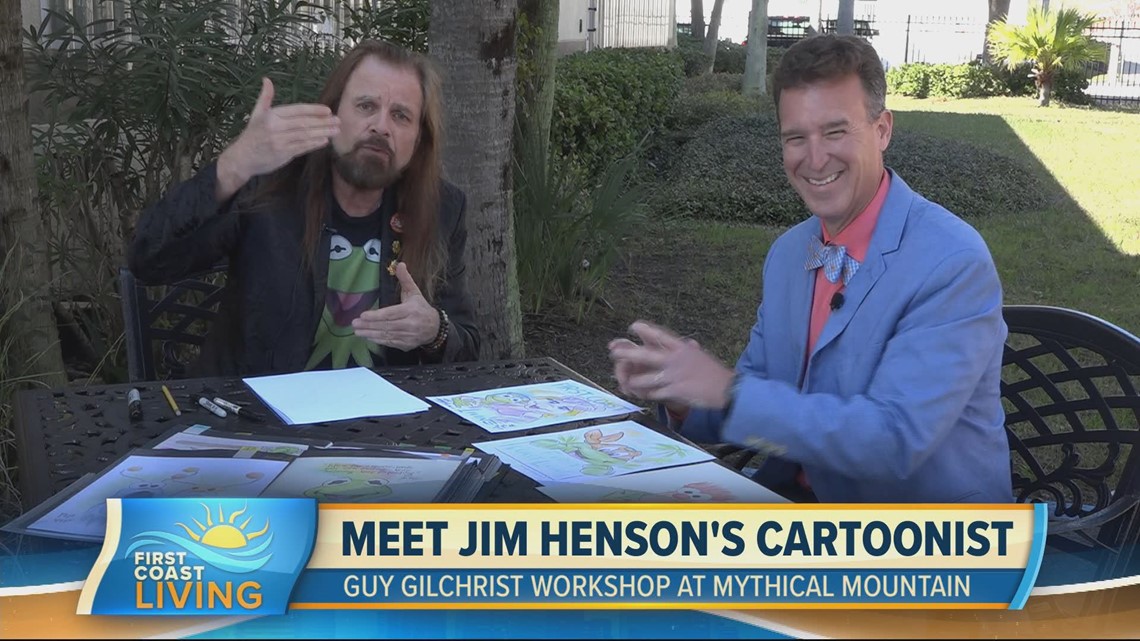 Guy Gilchrist (Jim Henson's cartoonist) is coming to town with all our favorite characters (FCL Feb 11, 2022)
He drew the MUPPETS comic internationally and his work was listed with the Smithsonian in 1984 and called a "national treasure" by First Lady Nancy Reagan.
Meet the man who drew your childhood. If you grew up in the 80s, you are probably already familiar with the work of Guy Gilchrist. Over the course of his career, he's got his hands on some of your most beloved and iconic cartoon characters, including the Muppet Babies, Teenage Mutant Turtles, Looney Tunes, Sesame Street, Pink Panther, Tom & Jerry, and more. Gilchrist is better known as by Jim Henson cartoonist and creator of comic strips for international distribution, the "Muppets" daily comic strip (in print worldwide from 1981 to 1986) and the "Nancy" for 22 years, arrives at Mythical Mountain in Jacksonville and St. Augustine February 10-12 to greet fans, sign autographs and teach the art of cartooning.
The famous illustrator will appear at Mythical Mountain in St. Augustine (400 CBL Drive, Ste. 101) Thursday, February 10 from 11 a.m. to 7 p.m. and at Mythical Mountain in Jacksonville (1111 San Jose Blvd., Ste. 37) to Friday, February 11 and Saturday February 12 from 11 a.m. to 4 p.m. Gilchrist will greet fans, sign autographs, draw and offer many original artworks and limited prints for purchase. This event is free and open to the public.
In addition, February 12 from 6 p.m. to 8 p.m. Gilchrist will be teaching an EXCLUSIVE workshop, THE ART OF CARTOONING, where budding artists can learn the basics of comic book illustration from the world-renowned comic book artist. Attendees will learn how to build a character, indicate movement and depth, discuss the demands of a day-to-day comic artist, and more. Tickets for the workshop are $20 and are EXTREMELY LIMITED, so fans are encouraged to reserve their seats as soon as possible.
For more information and to obtain tickets for the workshop, please call (904) 680-1308.