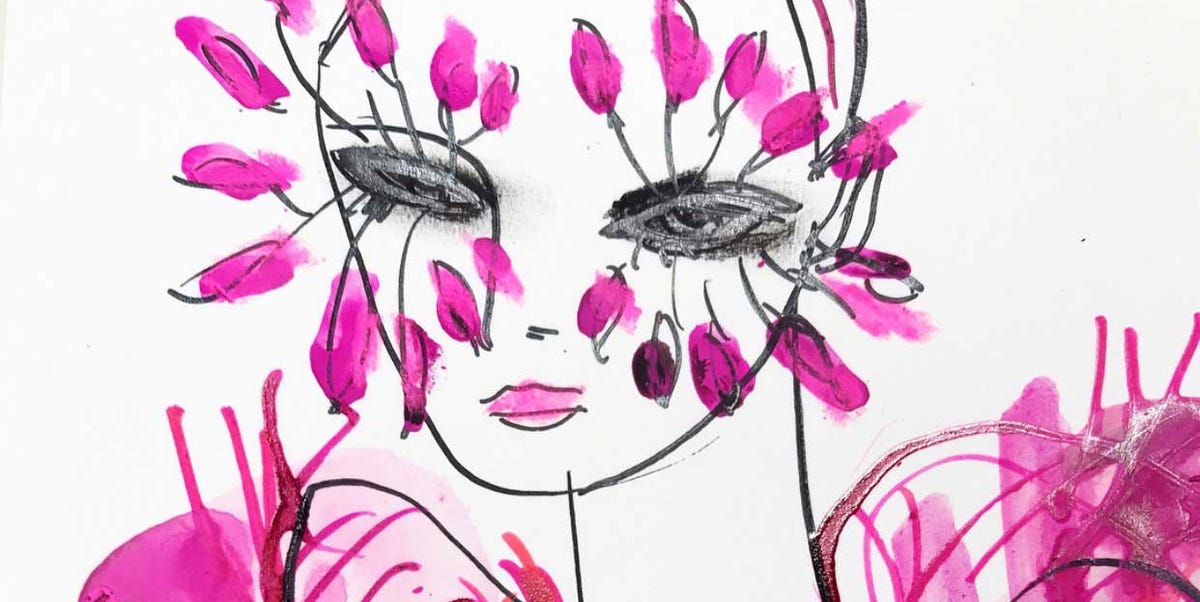 Harper's Bazaar x Caran d'Ache Fashion Illustration Award
Harper's Bazaar has a long and illustrious history in fashion illustration: Andy Warhol, Jean Cocteau, Marcel Vertès and Erté are among the artists whose drawings have adorned our pages over the decades. Now we have joined forces with Caran d'Aché to launch a competition to find the next generation of talented illustrators. To try your luck, simply email a high resolution image of an original illustration (no smaller than A4 and printable at a minimum of 300 dpi – in psd, jpeg or tiff format) on the theme of 'L'. fashion art ", to: [email protected] before August 1st.
Selected by a jury comprising Bazaarthe editor-in-chief of Justine Picardie, our creative director Jo Goodby and the main illustrator Jacky Blue (whose work is pictured here), the winner will receive a cash prize of £ 1,500, along with the opportunity to have their work published in Bazaar and exhibited during Bazaar Arts Week. The winner and finalists will also receive a set of luxury art supplies from Caran d'Ache.
Terms & Conditions: open to UK residents aged 18 and over. Enter, send an image of an original illustration (no smaller than A4) on the theme of "The Art of Fashion", to: [email protected] This contest opens on June 29 and ends at midnight August 1, 2019. Responses received after the closing date will not be taken into account. The price is a cash prize of £ 1,500, paid directly by Caran d'Ache, plus a gift set of art materials provided by Caran d'Ache up to a value of £ 300. Up to four finalists will also receive the Caran d'Ache gift box. There is no cash alternative to the gift box and the prize is not transferable.
The winner will be selected by a jury and will be based on its aesthetic merit, originality and relevance to the Bazaar theme and brand. Only one entry to the competition, meeting the eligibility conditions above, will be accepted per person. Once selected, only the winner and finalists will be contacted personally, using the E-mail adress provided at the entrance. Entry into the Contest and acceptance of the Prize constitutes authorization to use any entrant's name, image and original illustration for promotional and / or editorial purposes in any format in print media and not printed without further consultation. Entrants hereby grant Hearst a worldwide, irrevocable, sublicensable, royalty-free, and perpetual license to distribute, publish or syndicate the entry in all current and future media formats and may be required to sign additional terms to perform that. Participants guarantee that their entry is original and does not infringe the intellectual property rights of a third party. A hard copy of the original illustration should be available upon request. Winners and finalists will be notified by September 1, 2019. The name of the winner and finalists will be announced in Harper's Bazaar (print or online magazine) in October 2019. No purchase is necessary. Once entered, entries cannot be returned or withdrawn. We will use the information you provide to process your contest entry. For our privacy notice, visit heartst.co.uk/privacy-notice. Hearst reserves the right to modify the terms and conditions of this contest at any time without notice. See website for full terms and conditions: www.hearst.co.uk/Terms-and-Conditions.
This content is created and maintained by a third party, and uploaded to this page to help users provide their email addresses. You may be able to find more information about this and other similar content on piano.io