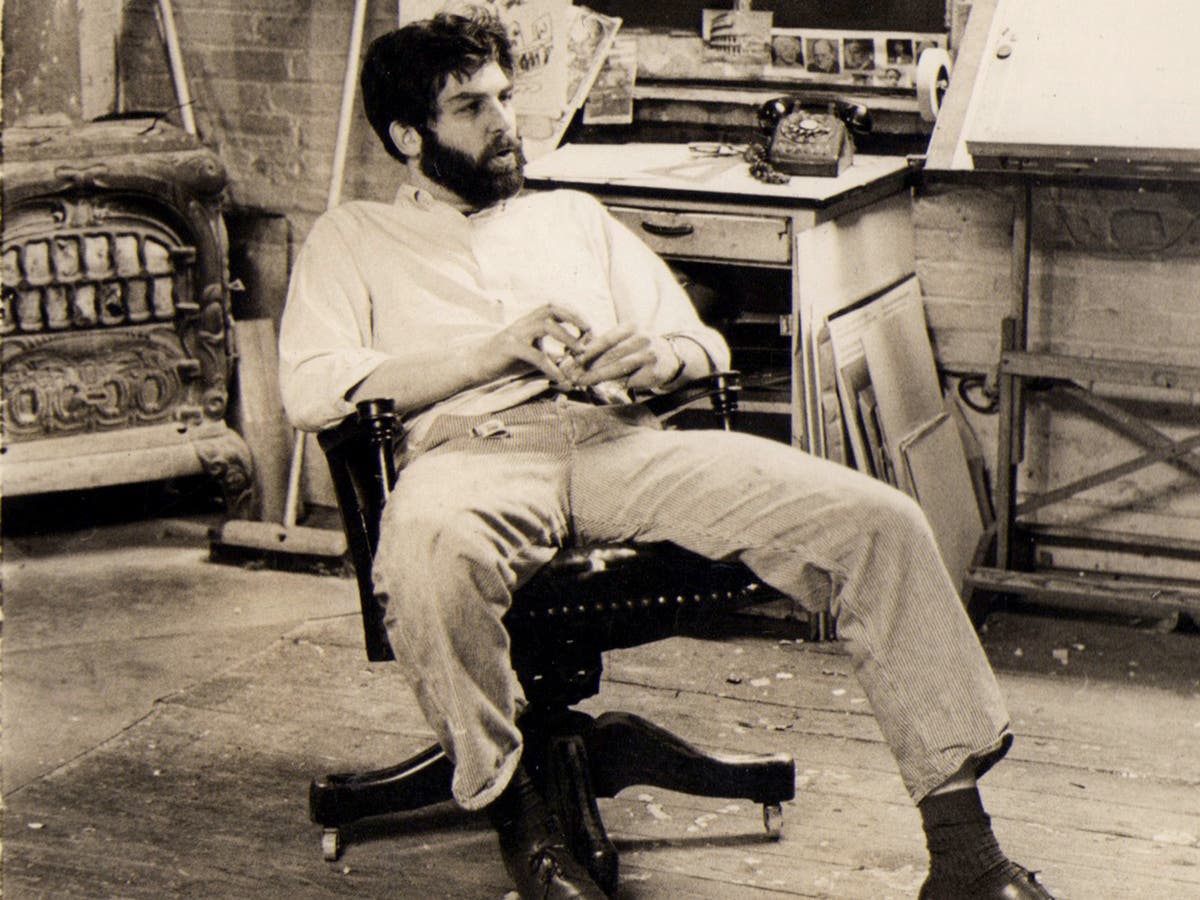 Robert Grossman: Illustrator and designer behind Airplane! poster that mocked US presidents | The independent
[ad_1]
Robert Grossman was a painter, draftsman, sculptor and airbrush artist whose work adorned a number of Time Magazine covers.
He also created the poster for the 1980 comedy Airplane!
The New Yorker, who died aged 78, used the airbrush as an artistic spear, taunting presidents from Richard Nixon to Donald Trump in gorgeous magazine covers and scathing comics.
The prodigious American illustrator and cartoonist has designed book and record covers and contributed illustrations to numerous publications, including Rolling stone and National Lampoon.
He created a comic book about a black superhero, Captain Melanin, in the 1960s, and received an Oscar nomination in 1978 for Jimmy the C, a clay short film in which President Jimmy Carter sang a version of "Georgia on My Mind" by Ray Charles.
Painting an airplane whose fuselage had sort of twisted into a knot made for one of the most distinctive movie posters of the '80s.
Yet he was best known as an equal opportunity cartoonist, targeting cultural figures from Playboy founder Hugh Hefner (partially obscured by a big pair of comedic breasts) to tennis player Jimmy Connors (drawn as a baby pulling the language in the field), and polish presidents regardless of their political party.
He seemed to have a special affection for Nixon, who took office just as Grossman's career took off in the late 1960s. For a cover of the Watergate era of Sunday magazine, Grossman portrayed the president as an overflowing faucet, water flowing from his steel nostrils. For National Lampoon, he envisioned Nixon as an eggplant-nosed Pinocchio, with a Jiminy Cricket-style Henry Kissinger perched on top of his trunk.
While Grossman's work was often incisive, says cartoonist Drew Friedman, it also had a whimsical quality that "set him apart from most of his best contemporaries, including David Levine and Edward Sorel, who were masters in the art. of the grotesque ".
In part, the fantasy was the result of Grossman's favorite tool, the airbrush, which allowed him to effectively sculpt three-dimensional figures from paint or ink. The technique was later adopted by comedians such as Terry Gilliam, although at the time Grossman first acquired an airbrush – a child in his father's screen printing studio in Brooklyn – the device. was not widely used in the art world.
"He made airbrushing an expressive medium, whereas before it was just an objective tool that commercial artists used to add dimension or remove elements from an illustration," said Steven Heller, an old New York Times artistic director who co-chairs the design department of the MFA at the School of Visual Arts in New York. "What Bob did was create a style that just jumped off the page."
Robert Samuel Grossman was born in Brooklyn on March 1, 1940. His mother worked as an accountant for his father, who painted in his spare time and instilled an appreciation for fine art in Bob and his siblings.
Grossman said he turned to humor in the 1950s while reading Crazy magazine, which "came across as an almost divine revelation," he once said.
He befriended the magazine's founding editor, cartoonist Harvey Kurtzman, while studying at Yale University, where he edited the Yale Record comedy magazine before graduating in 1961.
One of his creations for the Save, a parody of "Yew Norker", apparently helped him find a job in New Yorker magazine, where he said he worked "as an assistant cartoon editor" before becoming a freelance illustrator.
His marriages with Donna Lundvall and Vicki Morgan ended in divorce.
Survivors include her 24-year-old partner, Elaine Louie; three children from her first marriage, Michael Grossman Rimbaud and Alex Emanuel Grossman, both of Manhattan, and Leila Grossman of Nashville, Tennessee; a daughter from his second marriage, Anna Grossman Pedicone of Manhattan; two brothers; and five grandchildren.
At the time of his death, Grossman had just completed an illustrated novel on the "Grand Hoax of the Moon" of 1835, in which the New York Sun reported that winged beings lived on the surface of the moon. Title Life on the moon, the book is expected to be published in 2019.
Grossman had also written a comic strip, "Twump and Pooty," mocking Trump and Russian President Vladimir Putin. The series followed the tradition of its series on O-man (a heroic President Barack Obama) and Cap'n Bushy (a flying squirrel inspired by George Bush Snr).
He said he just couldn't resist the use of aliases for famous protagonists in his tapes.
"The cowardly strategy of not calling people by their real names has been used since the first fool told a funny story about a bear named Hairy, to avoid having his head cut off by King Harry." , did he declare. Atlantic revised in 2012.
"And that might be funnier than sadly calling a spade a spade." The art of caricature enchants me for its similar ability to combine truth and lie in a strangely appealing way.
Robert Grossman, March 1, 1940, passed away on March 15, 2018
© Washington Post
[ad_2]